PR 1 MK III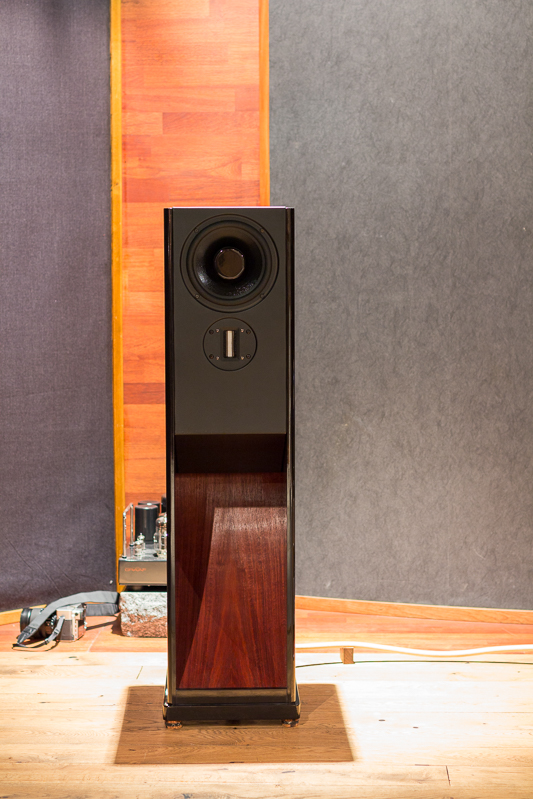 Produsent: WHT
Pris: 278000
---
Beskrivelse
PR1 MK II
Første J slope høyttaleren til WHT er en vakker og fantastisk velspillende gulvmodell som har alt det du kan forlange av en topphøyttaler.
Det som skiller wht fra nesten alt annet er at du får høy følsomhet (97db), ingen delefilter (kun en kondensator på diskanten), egetprodusert papir bass/mellomtone som er unik i en pakke som er stuevennlig.
Lyden er vanskelig å forklare, den har alle "hi-fi" kvaliteter, men også en hurtighet og åpenhet/naturlighet med alle små variasjoner i tone og pitch som simpelthen forsvinner i vanlige høyttalere pga delefilter og tungdrevne elementer som ikke klarer å reagere.
Hør denne før du bestemmer deg for en av de velkjente produsentene, du kan bli overrasket.
The PR1 MK II combines a very unique blend of acoustic energy reflector with unconventional rear loading transmitter. The PR series design concept helps minimizing box coloration at the same time enhancing single driver performance. The main mid/bass driver is a WHT own special (crossoverless) 8" unit mated to the Neo ribbon tweeter. The speaker dimensions are deliberately living-room friendly while the combination of piano-gloss lacquer on the sides, real leather on top and front and exotic Jarrah wood for the scoop will appeal to even jaded interior decorators. A true sensitivity of 96 dB/W/m combined with a nominal 10 Ohm impedance welcomes low-power tube amps as well as high-power solid state. Exceptional speed and coherence are made possible by true in-phase operation of both drive units within their respective pass bands. PR1 MK II are also bi-wirable.
---
Spesifikasjoner
Technical details
General:

2 way reflector construction with Jarrah scoop acting as a 18" passive cone.

Drivers:

Woofer:

8" WHT mid/bass (crossover-less) woofer. Paper cone treated moulded not pressed. Annealed silver ribbons wired directly from woofer to the binding post - no solder.

Tweeter:

4.3" diameter 96db/m/W ribbon enforced sandwich. Tweeter frequency response 1350Hz - 42kHz. Wired with silver ribbons direct - no solder

Frequency response:

28Hz - 42kHz +/-3db

Impedance:

10 ohm (min. 8 ohm)

Crossover:

Woofer: no crossover, Tweeter: 1.7kHz

power:

1W - 350W
Dimensions
width:

28 cm (11")

Height:

109 cm (43")

Depth:

35.5cm (14")

Weight:

42 kg (94 lb) each