IQM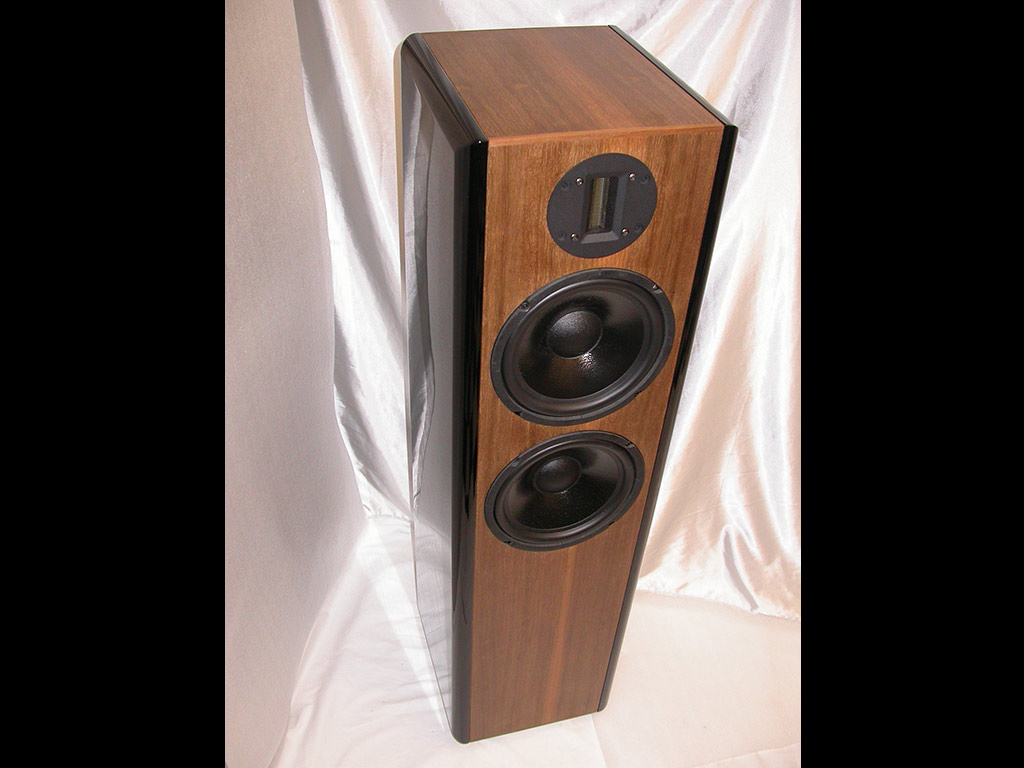 Produsent: WHT
Pris: 129000
---
Beskrivelse
IQM er WHT sin "folkemodell" , her har du 97 db driftseffekt med 8 ohm+ og 2 stk 8" spesialutviklede WHT papir bass/mellomtone i et normalt kabinett.
Dette er den kansje den mest universelle WHT høyttaleren der du har bassreflex med 3 porter som kan plugges med medfølgende plugger, kabinettet er flott walnøtt med sort piano sider.
Kan drives med alt fra SE rørforsterkere eller større transistorforsterkere, kvaliteten er viktigere enn effekten.
Den har den spenstige , åpne og lekne lyden som kjennetegner alle wht høyttalere.
IQM kan spille all type musikk og får det beste ut av det meste, vi har solgt til flere forskjellige som alle har hatt forskjellige musikksmak og resterende utstyr, og samtlige har byttet ut høyttalere som er like dyre eller dyrere med samme resultat - "dette er noe helt spesielt".
The newest WHT IQM series featuring 8" WHT woofers with 20 Ohms impedance and triple winding voice coils. Two or three driver units can be combined to work together. The IQM bass response can be tuned with the adjustable passive bass control system. Changing the room bass response with acoustic panels can overdamp the midrange and treble frequencies. IQM offers simple and very effective solution. By closing or opening the IQM ports only bass response can be adjusted without affecting midrange and treble. So called "close box" can be created by closing all three ports making the IQM a very flexible speaker. With 97dB efficiency IQM represents perfect match for tube and solid state amplifiers.
---
Spesifikasjoner
General:

2 way floorstanding with adjustable bass

Drivers:

Woofer:

Multiple 8" WHT mid/bass (crossover-less) woofers. Paper cone treated moulded not pressed. Annealed silver ribbons wired directly from woofer to the binding post.

Tweeter:

4.3" diameter ribbon enforced sandwich. Tweeter frequency response 1700Hz - 42kHz. Wired with silver ribbons direct - no solder

Frequency response:

19Hz - 42KHz +/-3db

Impedance:

10 Ohm

Crossover:

Woofers: no crossover, Tweeter: 1.7kHz

power:

1W-500W 97db/m/W
Dimensions
width:

27.5cm (14.5")

Height:

104cm (41")

Depth:

30cm (11.8")

Weight:

28 kg (61 lb) each