Clear High Speed Serial Buss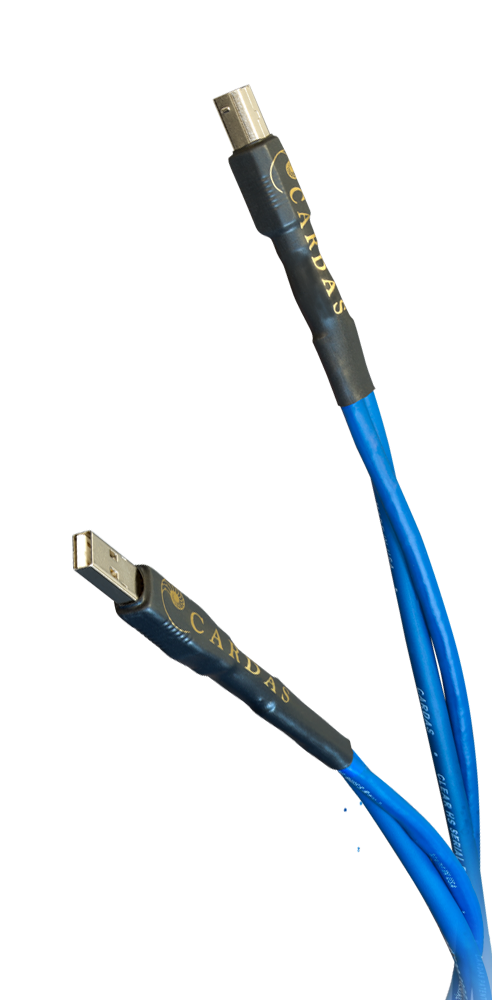 Pris: 4400 1M (+/- 1100 pr m)
---
Beskrivelse
Topp skjermet USB kabel med separat skjerm for hver av datalederne, jord og strøm.
Datalederne går i en skjermet strømpe, mens strøm- og jordlederne går i en annen skjermet strømpe.
Dette minimaliserer innstrålt støy fra jord og strøm til datalederne.
Referanse USB kabel.
---
Spesifikasjoner
USB kabel med sølvbelagte ledere.
Clear High Speed USB takes the Cardas Clear USB cable, and adds a special high performance data cable using silver-plated conductors. Each conductor pair in both cables is discreetly shielded, and each cable has its own double-shield. This premium dual-cable USB cable adds depth and realism, and improved imaging to your digital system.