Planar 10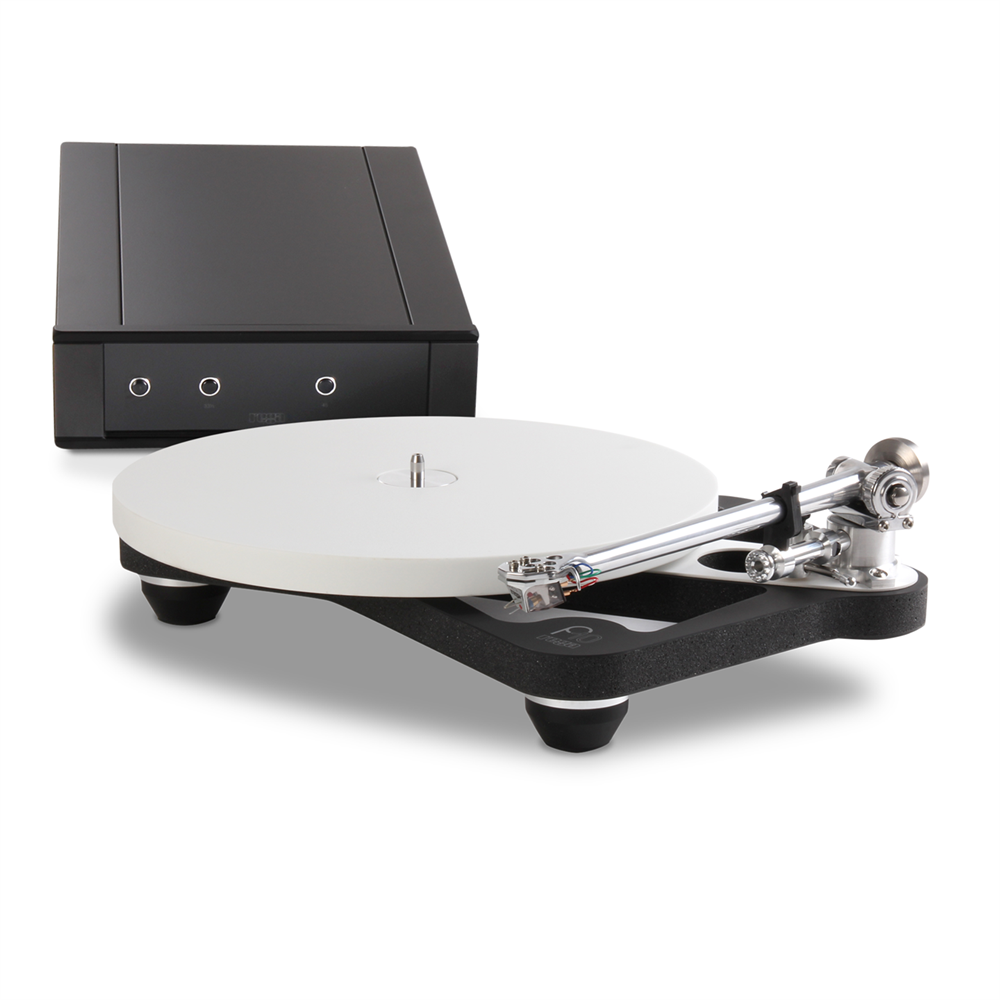 Produsent: REGA
Pris: 49900
---
Beskrivelse
Toppmodell fra Rega! Nye sofistikerte materialer og banebrytende teknologi som er bygget rundt et superlett og stivt kabinett. Leveres uten pickup.
Ta kontakt for pakkepriser med Rega pickuper.
I likhet med Planar 8 er Planar 10 inspirert av Rega´s ultimate referanse platespiller – Naiad.
Sofistikert materialvalg, nøye utvalgt for å redusere effektiv masse og gi økt stivhet i konstruksjonen, kombinert med nyutviklet lager, drivremdesign, platetallerken og avstivningsbrakett i keramikk og ny ekstern strømforsyning gir en ytelse som er unik i prisklassen!
RB3000 tonearm
Armen har et nytt forbedret høypresisjons lager med ekstreme toleranser (mindre enn 1000-del av en millimeter) som gir større mekanisk stabilitet kombinert med svært lav friksjon. Hele tonearm strukturen er utformet for å ha et minimum av mekaniske skjøter, RB3000 benytter Rega´s nyeste armrør som er fullstendig redesignet med optimal massefordeling, økt stivhet og redusert belastning av lagerne. For ytterligere å minimalisere massen er armrøret håndpolert.
Doble avstivningsbraketter i keramikk og Phenolic Resin
Superlett plinth kombinert med en doble avstivningsbraketter i aksen mellom tonearm/lager og som hindrer lagring av energi og reduserer uønskede resonanser.
P10 PSU strømforsyning.
Planar 10 leveres med en avansert strømforsyning som med avanserte DSP-kretser reduserer motorvibrasjoner og generer en nær perfekt sinuskurve for presisjons kontroll av hastigheten. Strømforsyningen er individuelt kalibrert og gir motoren perfekte betingelser, uavhengig av spenningsvariasjoner og støy på nettet.
Keramisk platetallerken
Støpt keramisk platetallerken med stor svinghjulseffekt. Den nye tallerken er videreutvikling av konstruksjonen som ble benyttet på RP10 med forbedret kopling mot innertallerken og diamantslipt overflatestruktur for optimal kobling mot LP-platen.
Innertallerken er maskinert i ett stykke aluminium med en lagerspindel i herdet stål som i kombinasjon med en unik innfesting av lageret eliminerer overføring av vibrasjoner til kabinettet. Nyutviklet drivrem som med strengere toleranser og større elastitet gir forbedret gangstabilitet.


Vegghylle: Rega Planar 10 kan KUN benyttes med Planar 8/10 Wall Bracket.

• RB3000 arm, helstøpt armrør og optimal massefordeling
• Lett og stivt kabinett med en kjerne av polyurethane skummateriale
• Doble avstivningsbraketter i keramikk og Phenolic Resin
• Ny motor, aluminiums motor-pulley
• Innertallerken i aluminium
• Keramisk platetallerken
• EBLT drivrem
• Støvdeksel
• Finjustering og kalibrering av hastighet
• Rega Planar 10 PSU strømforsyning
Planar 10
• Dimensjoner: 42 (bredde) x 31,5 (dybde) x 12,5 (høyde) cm
• Vekt 4,7 kg
Planar 10 - PSU
• Dimensjoner: 21,8 (bredde) x 32 (dybde) x 8 (høyde) cm
• Vekt 3 kg
Topptest av Rega Planar 10 i The Ear - Editors Choice
"I have never used a turntable that reveals so much about the quality of the recording/mastering/pressing of vinyl record..."
"This is a truly exceptional turntable with the ability to open up any recording and show you exactly what was going on at the time and place it was made..." Jason Kennedy Editor
RECOMMENDED COMPONENTS 2020, Class A
REGA P10: $5695
Save for their ca-$45,000 Naiad, the newly revised Planar 10 represents the pinnacle of Rega's high-tech and extremely well-thought-out minimalism. MF found the sound of the new P10 to be "fast, tight, well-defined, tuneful, and exciting on the bottom", adding that "anyone who thinks a lightweight 'table can't produce deep, tuneful, and well-sculpted bass should listen to the P10…"
STEREOPHILE CLASS A
Best attainable sound for a component of its kind, almost without practical considerations, with the least musical compromise.
A Class A system is one for which you don't have to make a leap of faith to believe you're hearing the real thing.
Stereophile (March 2020) lovpriser Rega Planar 10 og konkluderer med at de ikke kjenner til en bedre, eller like god spiller, til $10.000!
"It combines the immediacy, grip and rhythm´n´pacing excitements Regas have always produced, with the subtlety and delicacy typically found on far more costly analog front ends..."
"If there´s a better $6695 plug´n´play turntable out there - or, for that matter a better or at least competitive one for $10.000 – I don´t know what´s it is!" Les testen her.
Pris for Planar 10 med Apheta 3 i USA, $ 6.695, dvs kr 77.495 (kurs 9.26, dn.no 14/2-2020)
Test av Planar 10 i HiFi World, toppkarakter: OUTSTANDING - amongst the best!
"A finely judged turntable package from Rega lifts analogue to its best..." Les testen her.
VERDICT: Great vinyl sound and easy to use
- Powerful sound
- Supremely smooth
- Noise free
Toppomtale av Rega Planar 10 i StereoNet, "Applouse Award" og 5 av 5 stjerner!
"For me, I think it isn't for turntables to have character, that's for their owners – so I love it..."
"The result is a superb sounding vinyl spinner, but one that doesn't fit the traditional mould of cosy, warm sounding record players that some analogue addicts covet so much..."
AvForums, Highly Recommended!
"For most people, the Planar 8 will be as good as they ever need and that's why it secures the Editor's Choice. The Planar 10 is for people shooting for perfection and it does sufficiently well at that, that it has to come Highly Recommended..." Les testen her.
Superlative performance
Easy to set up and live with
Extremely well made
What HiFi, topptest med full score på lyd og byggekvalitet - 5 av 5 stjerner!
"Visually, it's as striking as turntables get at this level, but this isn't design for its own sake. Each detail is backed with solid engineering reasons and it all comes together to create what is unarguably the most sonically capable turntable we've heard at this price..." Les testen her.
Honest and insightful sound
Rhythmically driven and dynamic
Impressive engineering
Topptest av Rega Planar 10 i desemberutgaven av HiFi Choice – Editors Choice!

"It manages to deliver a performance that is outstanding even at the relatively lofty price point, and it does so while retaining the same joy and charm the company holds dear…"
"The Planar 10 is a masterpiece and any owner will feel proud to have one of the company´s finest achievements…"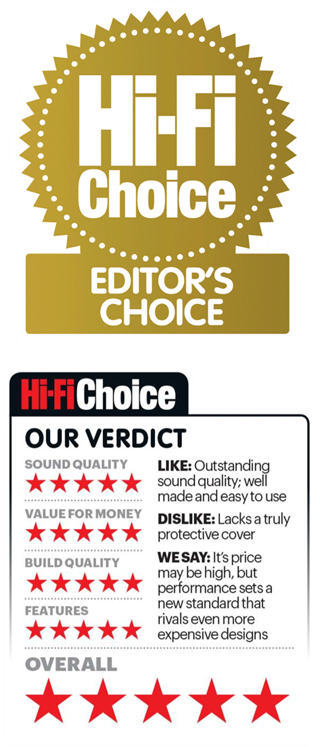 ---
Spesifikasjoner