Model 7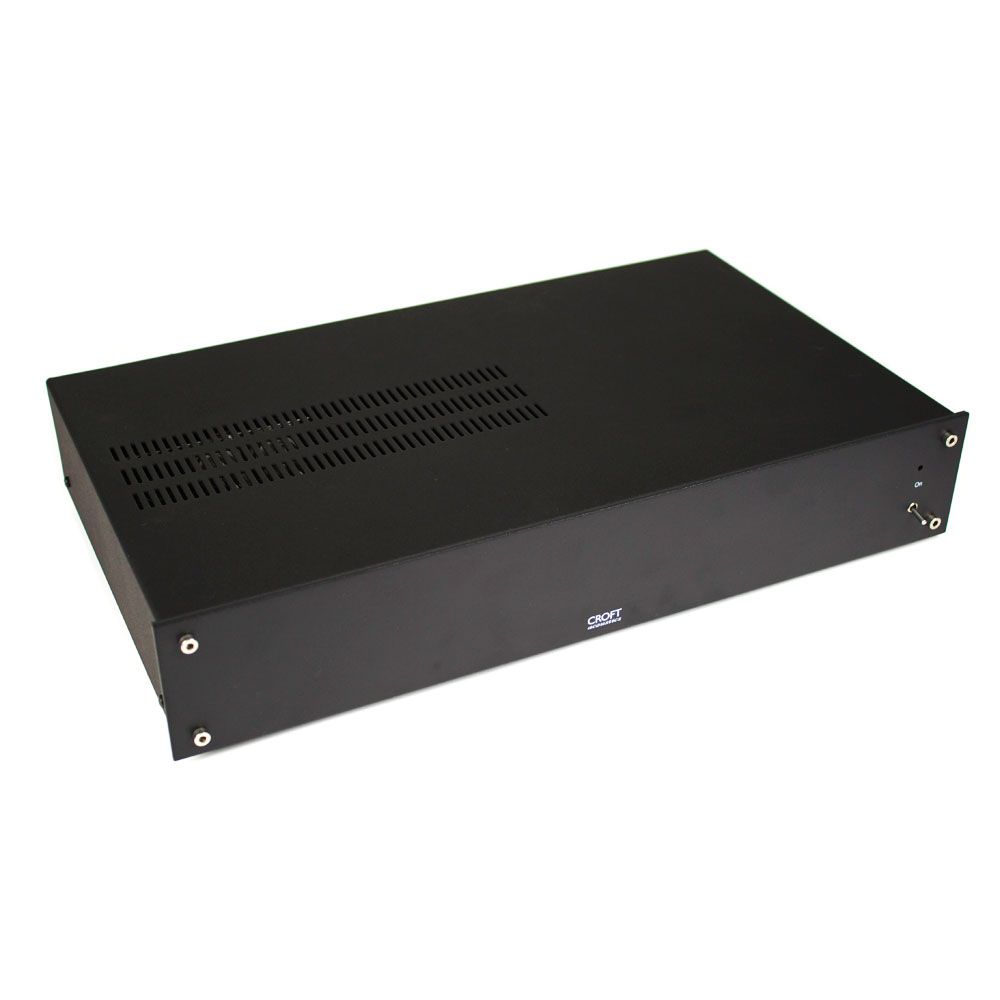 Produsent: Croft
Pris: 9500
---
Beskrivelse
En liten musikalsk perle, kan brukes separat eller helst sammen med en Croft preamp for en kombo som er uslåelig til prisen.
Bruk den sammen med en god høyttaler på +90db og du har alt du trenger for å få fram smilet.
We believe Croft Acoustics products to be the most understated, best value for money amplification on the audio market. Glenn Croft has over 35 years of experience refining truly innovative valve circuits. All products are hand-built in the UK with a meticulous point to point wiring backed up with a 2 year warranty (6 months on the valves/tubes).
The Series 7 Power Amps are designed similarly to Glenn Croft's classic output transformerless valve circuits with one leg of the MOSFET going directly to the speaker terminal. The Series 7 range are hybrid in design using improved circuitry over the previous Polestar/Twinstar range of amplifiers with no biasing of the valves needed. The 45 watts on offer sound significantly more powerful than a lot of mainstream brands 50 to 100-watt amplifiers and have a better more natural tone than your everyday 2A3 or 6550 valve amplifier.
The Series 7 Power Amps are designed to work with the Micro 25 Pre-Amplifiers and compliment each other perfectly. Both Pre and Powers are phase-inverting.
---
Spesifikasjoner
Dimensions (WDH) 405 x 270 x 70mm
Valve compliment 1 x ECC83
Weight 5kg
Frequency Response 0.15 Hz - 150kHz -1 dB
Sensitivity 0.5V rms for 45W output @ 8Ω
Input Impedance 470 kΩ
Power Output 45 W rms @ 8Ω 50 W rms @ 4Ω
Power Consumption 20 W idle 240 W max