Riaa RS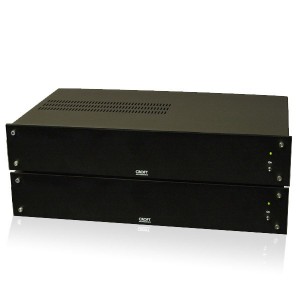 Produsent: Croft
Pris: 27000
---
Beskrivelse
Dette er toppmodellen til Croft med utvendig powersupply i samme kasse som riaa en.
En Riaa helt i toppklasse.
The Croft Acoustics RIAA RS Phono Stage is a two box phono stage design, takeing inspiration from the Micro 25 R Pre Amplifier and utilising the power supply of the 25RS. Featuring an all valve signal path with heavily regulated power supplies and two toroidal mains transformers. The RIAA RS is ideal for all Moving Magnet cartridges and can also be used for high output MC cartridges, and offers impressive depth, detail and scale that only a valve design and a Croft product can.
The RIAA RS offers improvements over the phono stage included in the Micro 25 RS, characterised by impressive detail and scale, with lifelike precision and an authoratitive valve soundstage. Thanks to the added separate power supply, even greater weight, detail and scale is offered.
Featuring point to point wiring and selected matched components
In addition to producing exceptional sound quality, Croft's minimalist designs cost far less to produce than many of today's exotic brands. Therefore Croft amplifiers deliver a sonic performance far in excess of what one would expect given their modest prices. This minimalist, quality first philosophy is utilized in all Croft products.
---
Spesifikasjoner
Croft Acoustics RIAA RS Phono Stage
Input impedance 47k ohms.
Output impedance 500 ohms.
Sensitivity 2mV for 0.5V output @ 1kHz.
Valve complement 1 x 12BH7A, 4 x ECC83, 2 x 85A2.