Captain John Handy SE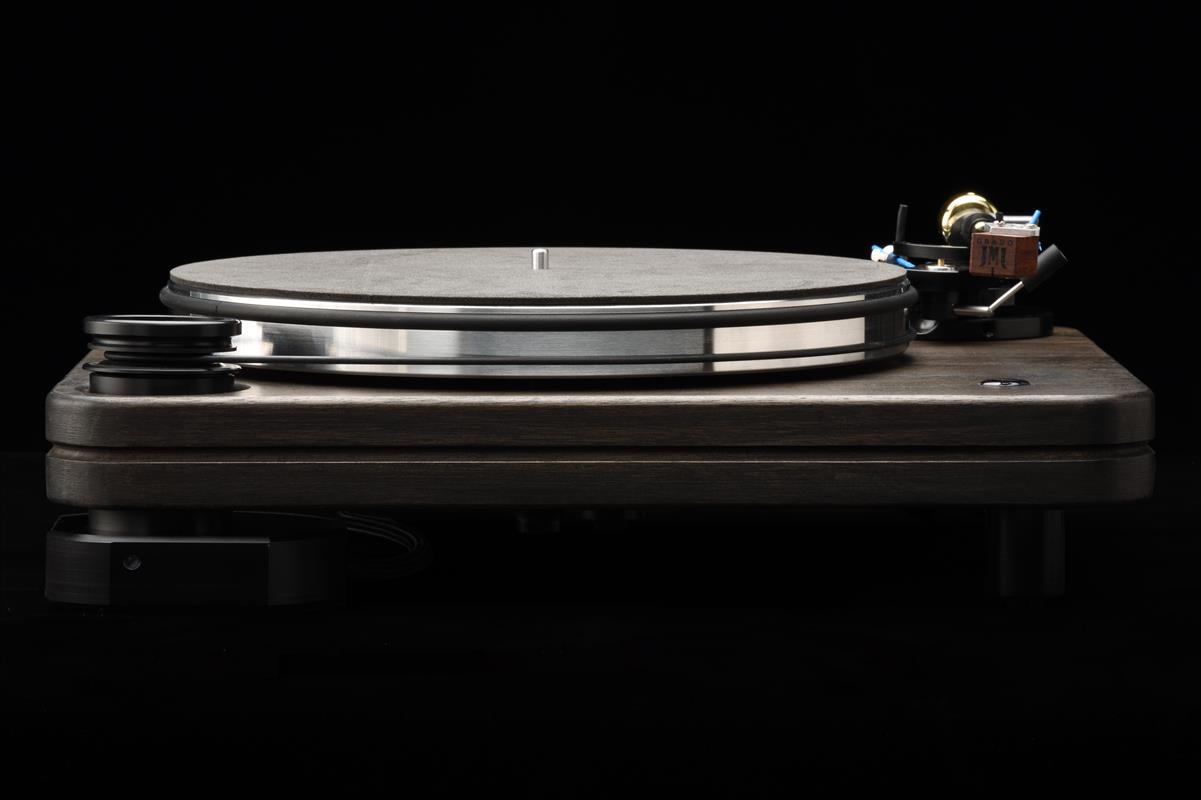 Pris: 19900 til 23500 avhengig av finish
---
Beskrivelse
Vi velger å selge Captain John Hardy SE også uten arm selv om de mest blir solgt som kombinasjon med Cornet 1 tonearmen som passer perfekt og gir en pakkepris rabatt.
Vi kan også skaffe Rega armene, eller en Audiomods arm som er en super match.
Captain John Hardy SE kan også leveres i nesten hvilken som helst high gloss farge mot et pristillegg på kr 3500.
Pear Audio Analogue 's instruments show Tom Fletcher's life work. He used to compare some decorative-looking products with brass curtains.
"The brass curtain may look fine, but it may be painful to call. We do not do that, no matter how many such would be traded "
Pear Audio Analogue players are passionate about handmade. Every part, material and processing have been made under sound reproduction conditions. The resonance frequencies are measured, listened to, materials and their combinations are varied. Various known alternatives from the sound-bearing material to the foot rubber material have been encountered and their compatibility is compared. Even the surface finish of the instruments is carefully selected. Any thicker, glossy or perhaps more spectacular material is definitely unsuitable if it does not promote sound reproduction. In practice, all known surface material treatments have come up and ended up with what the player is now.
The instrument's philosophy is based on the superior compatibility of the materials with the use of a record player. Any material alone may be bland, but the combination of selected materials produces a magical sound quality. No frequencies or volumes are deliberately restricted or highlighted. From a compact engine, to the muddled uni-pivot sound, these seemingly simple-looking players contain a tremendous amount of product development. The whole life of Tom Fletcher.
En superb spiller som er et testament til Tom Fletcher og hans enkle geniale systemer.
Captain John Handy
Same solid wood plinth material as the top model Kid Thomas, but the same compact size as the Robin Hood, superior feet and motor insulation. Same high quality low torque motor and design principles as the top model, Kid Thomas.
---
Spesifikasjoner
Unipivot arms are usually designed with the pivot sitting in a silicone bath. The problem with this design is that the silicone bath takes quite a while to settle down, so the sound of the arm changes as it plays. Many unipivots uses eccentric counter weights to insure proper azimuth.
Cornet's unipivot design uses a new approach: to maintain azimuth, along with a special material, developed with viscosity properties that do not flow and do not require "settling time".
A hi-tech carbon fibre tube with fibres along the length, not wrapped around the arm, greatly increases the strength, resonance control and rigidity of the arm.
Cornet arms also have an unusual new headshell design. Meticulous attention to the material went into the development, producing an arm more sonically in phase. The headshell also has no finger lift. These features ensure that the arm is properly balanced and no uncontrolled resonances run around the headshell.
The Cornet 1 tonearm shares most of the same performance features of the more expensive Cornet 2 - long grain Carbon fiber, Unipivot design, in-line headshell and a magnificent marriage of materials.
All our arms share the same - family of sound - we believe, they have to, in order for all to sound right in combination. Thereby the differences between the two arms are subtle yet still clearly audible.
Specification : 10" Cornet 2
Distance from Tone arm center to spindle: 222mm
Effective mass: 12, 50 grams
Arm's length: 29,50mm
Tonearm effective length: 239m