Robin Hood SE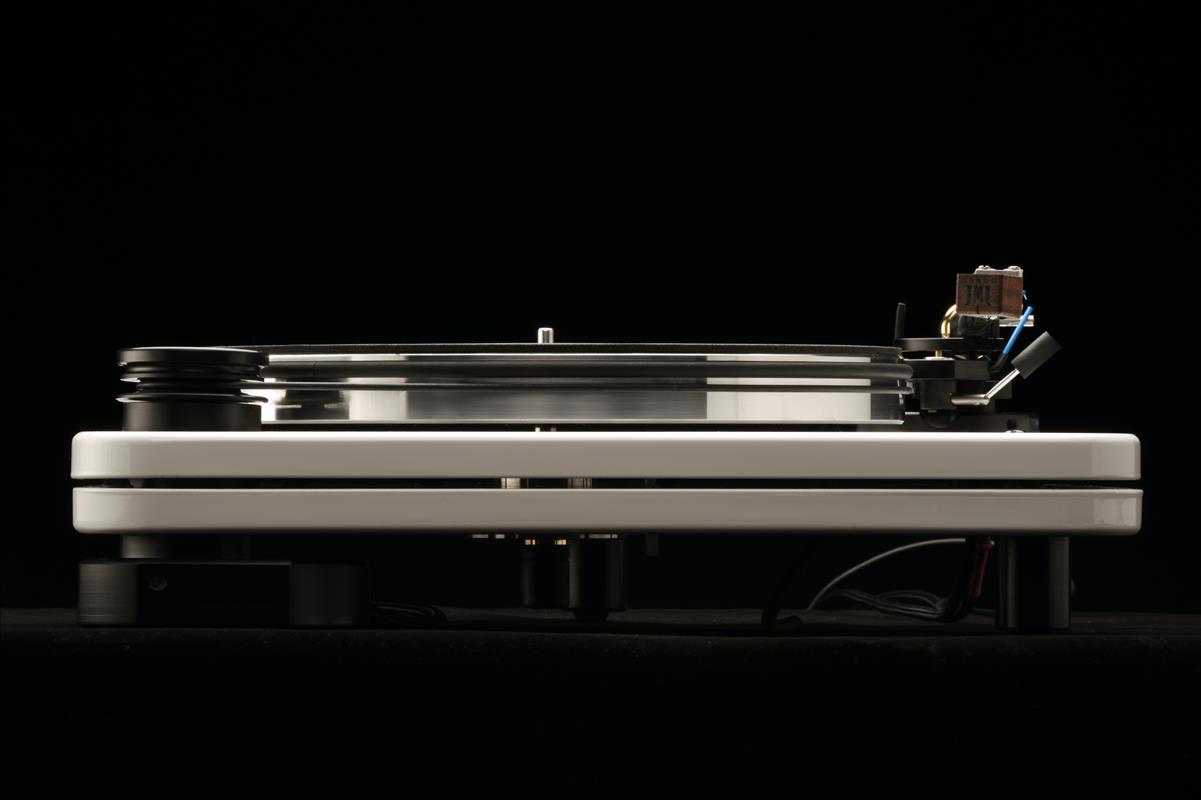 Pris: 16500 ( 26000 med Cornet 1)
---
Beskrivelse
Vi velger å selge Robin Hood også uten arm selv om de mest blir solgt som kombinasjon med Cornet 1 tonearmen som passer perfekt og gir en pakkepris rabatt.
Vi kan også skaffe Rega armene, eller en Audiomods arm som er en super match.
Robin Hood SE kan også leveres i nesten hvilken som helst high gloss farge mot et pristillegg på kr 3000.
En superb spiller som er et testament til Tom Fletcher og hans enkle geniale systemer.
Robin Hood SE

Pear Audio Blue turntables and tonearms do not represent a revolution, but rather an evolution in Tom Fletcher's approach to turntable design.

Based on Tom Fletcher's Blue, Robin Hood uses the same motor principle and the motor still has to be initially spun by hand. This motor principle drastically reduces the resonance going from the motor to the platter and ensures speed accuracy.

Robin Hood features an essential parameter in turntable design: matching materials able to control resonance naturally and that are sonically in phase. Components are selected to work perfectly together, making the whole more than the sum of its parts – creating a turntable in sonic harmony.

Special attention has been placed on a new bearing development along with a new and improved plinth. An improved motor arrangement and a different platter were implemented along with other improvements to achieve superior organic sound quality. The perfect marriage of materials results in astonishing realism, tonal quality and balance, with a realistic and deep 3D soundstage. You'll be able to hear an astonishing, near-live performance of your favorite musicians.

Each model is built upon the same design principles and all offer high performance sound, quality build and value way beyond their price.

Each model is hand built and undergoes extensive quality control before being shipping.
---
Spesifikasjoner
Unipivot arms are usually designed with the pivot sitting in a silicone bath. The problem with this design is that the silicone bath takes quite a while to settle down, so the sound of the arm changes as it plays. Many unipivots uses eccentric counter weights to insure proper azimuth.
Cornet's unipivot design uses a new approach: to maintain azimuth, along with a special material, developed with viscosity properties that do not flow and do not require "settling time".
A hi-tech carbon fibre tube with fibres along the length, not wrapped around the arm, greatly increases the strength, resonance control and rigidity of the arm.
Cornet arms also have an unusual new headshell design. Meticulous attention to the material went into the development, producing an arm more sonically in phase. The headshell also has no finger lift. These features ensure that the arm is properly balanced and no uncontrolled resonances run around the headshell.
The Cornet 1 tonearm shares most of the same performance features of the more expensive Cornet 2 - long grain Carbon fiber, Unipivot design, in-line headshell and a magnificent marriage of materials.
All our arms share the same - family of sound - we believe, they have to, in order for all to sound right in combination. Thereby the differences between the two arms are subtle yet still clearly audible.
Specification : 10" Cornet 2
Distance from Tone arm center to spindle: 222mm
Effective mass: 12, 50 grams
Arm's length: 29,50mm
Tonearm effective length: 239m