Logos mk II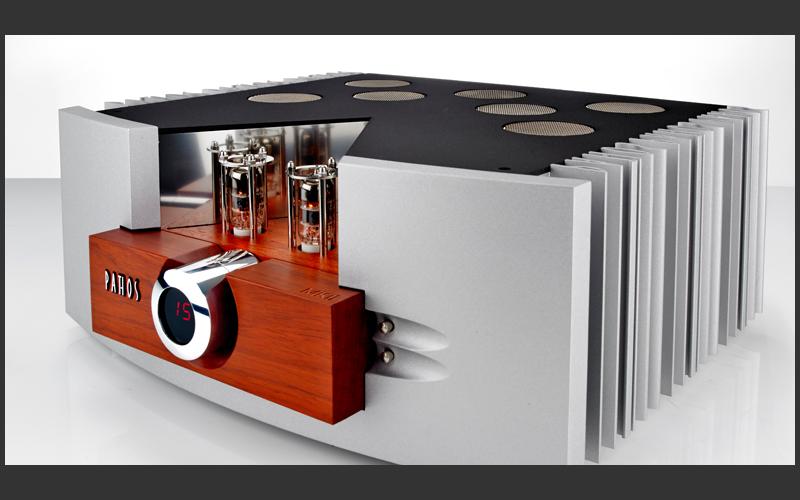 ---
Beskrivelse
Dette er kansje den mest klassiske Pathos forsterkeren, forgjengeren har gått i mange år og har fått mange topptester og utmerkelser for simn naturlige robuste og lettflytende lyd og fantastiske Italienske utseende. MK II har nå samlet mye godord og mange fornøyde eiere.
Dette er en forsterker for deg som vil glemme hifi og spille musikk i mange år framover, nå levers den også med en meget bra DAC slik at du kan kjøre alt av digitalt gjennom denne uten andre mellomledd.
Close to the spirit that has animated since its origin has always been involved in the search for new solutions and improvement of its machines for Music. E with this approach that Pathos after more than ten years after the introduction of the integrated Pathos Logos presents its evolution MKII. Pathos is not usual to introduce updated versions of its models except in the presence of substantial and meaningful new ideas to offer its loyal customers and in general to all lovers of good music. Indeed behind the usual original design the new Logos MKII hide the introduction of a series of new solutions some thinked in order to further enhance the sound of the amplifier and others to meet the demand for versatility and practicality that a demanding clientele pretends that is also present in a high-end device.
As regards the first kind of solutions adopted in the new Logos we find an increased voltage of anodic polarization of the valves in order to optimize the working point of the same and obtain greater linearity and thus a general improvement of the sound in particular an increase of the consistency and definition. Stabilized power supply for preamp valve and a more accurate collocation of electrolytic capacitors throughout the signal path (and in particular close to each mosfet) allow to have a valuable reserve of "quick energy" that while listening they mean better dynamics, detail and sense of rhythm. Numerous innovations also regarding the practicality of use that they assist pleasantly the owner in the use of the amplifier, we find: volume levels can be stored for each input, the gain differentiation between digital and analog inputs so as to ensure homogeneity of the a level between the different sources used, standby function from the remote control respectful of energy consumption limits imposed by the latest EEC regulations, ability to have an high quality DAC 24bit-192Khz integrated into the device (optional). Also increased the already rich set of connections with the addition of 2 SPIDF digital inputs and 1 USB input which allows, together with the internal DAC ( optional), versatility in the management of digital sources really meaningful and who participate with the Logos MkII to be ideal amplifier for the use of digital Music.
A new protection has also been implemented against short circuits and overloads by a Hall effect sensor that allows to the device to protect itself against shorts caused by speakers and by internal malfunctions preserving in this case also the speakers and at the same time without diminishing the quality of the musical signal. Recall that the Logos is a hybrid amplifier of 110W per channel into 8 ohms and 220W into 4 ohms with ECC88 preamp valves, end-stage class A / B Mosfet strongly polarized, fully balanced signal until the valve that allows you to take full advantage of a balanced source as Pathos Digit and Pathos Endorphin, volume control purely resistive analog circuitry with digital control and input and output impedance constant, lamellar transformer resin and encapsulated to zero dispersions, brightness display adjustable and all functions remote controlled.


The Pathos Logos has won many accolades from the world's top reviewers for its superb audio performance combined with breathtaking styling. The result of almost two years of research and development, the Logos is a 'two-in-one' design that combines separate pre and power amplification stages in the same stunning chassis. The circuit has been arranged in a feedback-less 'natural' way according to the Pathos philosophy. The preamplification stage is an entirely valve-based, pure Class A balanced design and is powered by its own dedicated power supply. The output stage is in true dual-mono configuration and features massive transformers and power supplies to deliver high current. Power is rated at 110 watts into 8ohms and 220 watts into 4ohms. The supplied remote control functions the volume control, input selection and display brightness. User friendly and unflappable, the Logos gives a good performance whatever equipment is used with it. This is, put simply, a superb product that sets a new standard at its price point for sound quality and style.
Now available with or without a 24-bit/192k HiDAC USB DAC option.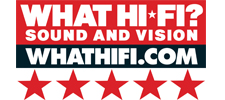 ---
Spesifikasjoner
Integrated stereo amplifier, Hybrid technology.
Preamplifier stage: Tube (2x6922 ECC88), class A
Final stage: Mosfet, class AB

2x110 W RMS@8Ohm (Both channel driven)
5Hz - 140KHz ± 0,5dB
6V RMS
500mV RMS (39dB Gain)
32KOhm unbalanced, 20KOhm balanced
Non- inverting. Balanced pin 2 +
Burr Brown PGA2310 (100 steps)
360@8Ohm
0,02% @ 1W; 0,2% 110W
>90dB
200W @ 100WPC / 130W @ zero volume < 0,5W@standby


2 balanced XRL line, 5 unbalanced RCA line
1 USB port type "B", 2 SPDIF coaxial
1 Pre out stereo line, 1 sub out mono line


44.1, 48, 88.2, 96, 176.4, 192kHz
16 to 24 bits
1.3GHz CPU clock, 1GB RAM
2.0 USB port


420mm (D) x 430mm (W) x 170mm (H)
600mm (D) x 600mm (W) x 350mm (H)
28Kg / 30Kg