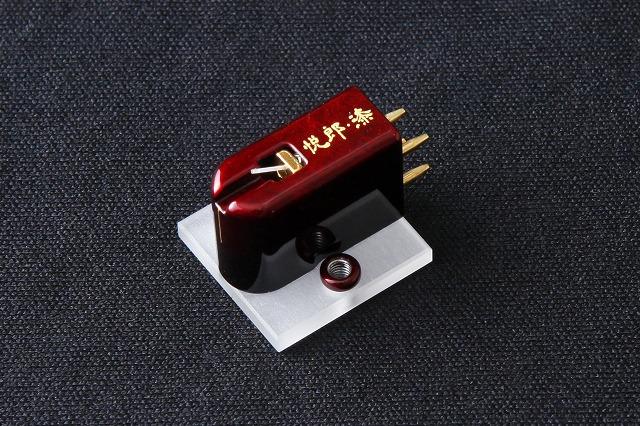 Jeg er utrolig stolt over å få representere det ultimative innen Analog kunst, Japanske Etsuro lager tre pickuper og en MC trafo som er helt enestående i utføresle og kvalitet både håndtverkmessig og lydmessig - etter over 30 år med analogt som hovedprodukt er det som om alt bare faller på plass - ingen hype eller hifi, bare fantastisk musikk.
Jeg var egentlig på utkikk etter en erstatter for Transiguration som dessverre er borte, etter 25 år som importør for disse var målet å prøve å finne noe som kunne være en ok erstatter, hadde ikke ventet å finne produkter som ikke bare matcher disse, men som på mange områder overgår disse og alt jeg har vært borti før.
For å si det enkelt, det er total musikalitet - alt av hifi kvaliteter er der, men det er den fantastiske evnen til å forvandle musikken til en begivenhet som skiller de fra alt hva jeg har hatt tidligere, hvis du virkelig bryr deg om musikk og har et topp system ta kontakt for mere info.
Tester og omtaler er enstemmige om at dette er noe helt spesielt, og flere av de som tester har kjøpt sine eksemplarer etter testen- den beste reklamen.
En fantastik kombinasjon med AMG Viella V12 platespilleren er kansje den mest undervurderte high end spilleren jeg har hatt - se også på denne.
The Etsuro MC cartridges series was jointly developed by Mr. Masao Okada, CEO/CTO of Excel Sound Co., Ltd., which has more than half a century's experience manufacturing MC cartridge, and Mr. Etsuro Akiyama of Dai-Ichi Shoji Co., Ltd. which has been exporting audio equipment including phono cartridges and electronic measuring instruments since the 1970's. The two companies started manufacturing the Etsuro MC Cartridge series to aim for the highest Japanese quality, which has never existed in the past, and to challenge high-end audiophiles around the world with this work of art.
President Okada of Excel Sound created the Etsuro model by focusing on the high-fidelity characteristic of the sound being transferred from the groove of the record to the audio equipment while being a low output MC Cartridge. With this characteristic, the cartridge is able to extract natural sounds from the record with transparency in all sound ranges. You will be able to enjoy the reality of multiple atmospheres, ranging from an orchestra playing classical Western music to a piano, vocals, a brass band, indoor music, and a symphony played by an orchestra in a concert hall.
Etsuro Urushi Bordeaux was awarded Product of the Year Gold Award 2018
by AVShowrooms!
"Blossoming sound, the Bordeaux brings the music closer and wraps
it around your head. Deep, emotional and seductive; it's like the best
seat at a concert. It is the first cartridge I've heard to offer the perfect
balance of detail retreival and musicality.... Read more:
http://www.avshowrooms.com/2818-annual-gold-awards-products-of-the-year.html