Bruktliste
> Cardas Clear Beyond høyttalerkabel 1m biw
Cardas Clear Beyond høyttalerkabel 1m biw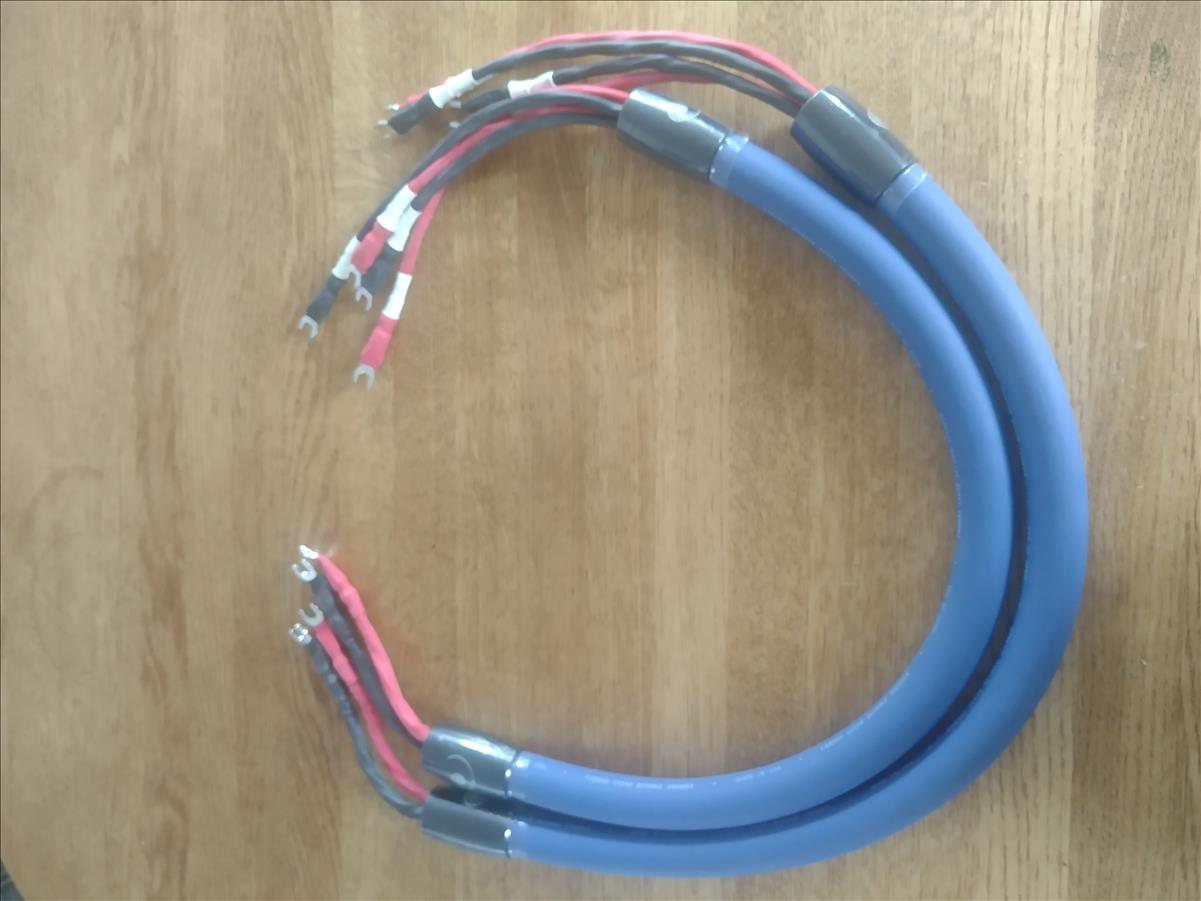 Tilstand: Demo
Pris: 50000
---
Beskrivelse
Selger et demosett som er som nytt på grunn av endret demooppsett.
Dette er av mange regnet som den beste kabel noensinne laget, fantastisk kabel.
Beskrivelse
Clear Beyond er en kabel er Cardas ultimative kabel og en av de desidert beste som finnes overhode, kan brukes i alle oppsett og fungerer også meget bra på store forsterkere og tungdrevne høyttalere på grunn av konstruksjonen og det store tverrsnittet, et statment produkt som har fått masse utmerkelser og årets produkt priser - samt brukt som referanse av testere verden over.
Clear Beyond is simply that, it is beyond the demands of any loud speaker or amplifier combination imaginable. No impedance dip or current flow demand is a challenge in any way. Clear Beyond is simply overkill for all but the most extreme systems.
Clear was not easy. I took a year just to develop the multi-stage, pure fusion connector to conductor connection. It required engineering special dies, then endless hours of fiddling with 10,000 psi hydraulic gear, creating perfectly matched, fully machined connectors. All conductors required tedious individual strand chemical stripping of the litz wire. Because every detail of these cables is so time consuming, their production will be limited for the foreseeable future.
Performance
Based on the flagship Clear speaker cable and developed to go
beyond reference performance in cost no object systems where
the speakers require large amounts of current flow, Clear Beyond
speaker is absolutely neutral and transparent. Perfectly balanced with
articulate lows and delicate highs. Amazing dynamics with zero compression.
This cable is like running two pairs of Clear Speaker inside one jacket and can
be internally bi-wired or bi-amped.