HANA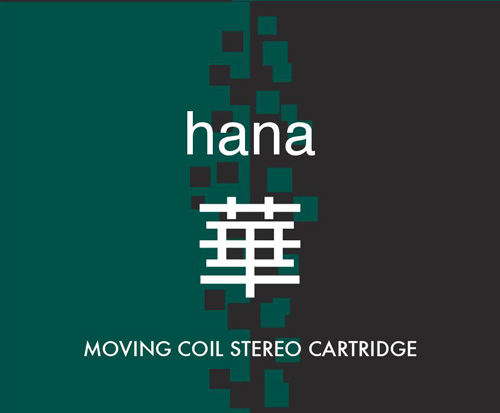 ---
HANA
Vi introduserer en ny linje av pickuper fra Japan, ? (eller hana, som betyr "brilliant and gorgeous" på original Japansk).
Disse er håndlaget i Japan av ESC som i 50 år har laget OEM pickuper for mange kjente merker- nå har de laget sine egne med supert resultat.
4 pickuper er nå tilgjengelig, 2 High output MC og 2 low output MC.
HANA Phono Cartridges use high rigidity aluminum cantilevers, and cross-shaped armatures, providing you with brilliant and gorgeous sound.
These Hana MC cartridges come with two different stylus designs. The high-performance Hana S range - "SH" and "SL" cartridges use a nude natural diamond Shibata-stylus, capable of excellent high frequency response, giving supreme transparency and excellent trackability.
The S-range cartridge comes in two output options offering either High output 2.0mV/1KHz (SH) or Low output 0.5mV/1KHz (SL).
The lower-cost E-range "EH" and "EL" cartridges (and the same two High- and Low-output options as the "S" range) come with a synthetic Elliptical diamond stylus, but nonetheless offer a highly competitive quality sound, referenced against similar-priced cartridges.
Hana cartridges are produced by Excel Sound Corporation of Tokyo Japan, an established 50-year old company.
In 2015 they finally launched their own brand range of cartridges called "Hana" - ?.
ESC pride themselves on their manufacturing quality and quality controls at every stage, ensuring that their hand-made cartridges offer consistently perfect results.