A1.2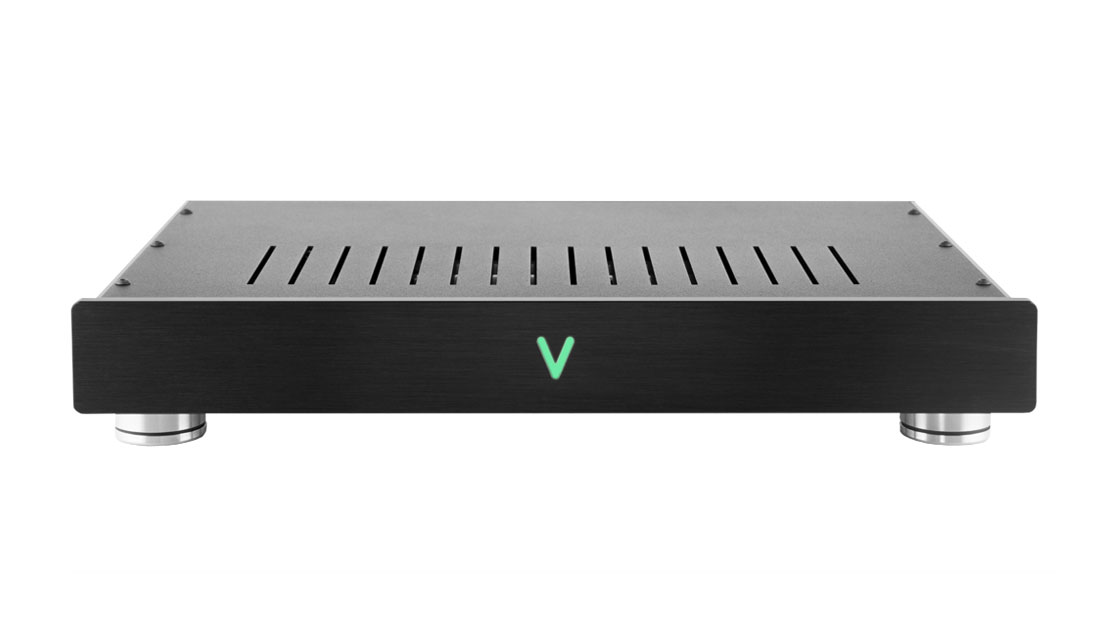 ---
Beskrivelse
The VALVET A1.2 is a Class-A stereo amplifier in dual-mono design. It's very similar to the E2 but instead of only one transistors it uses two transistors in push-pull configuration in the output stage that allows to drive a wider range of loudspeaker. The A1.2 puts out 40 Watts per channel on 4 Ohms in Class-A.
Long-term audio pleasure
The Class-A A1.2 is built in pursuit of a goal that is common to all VALVET amplifiers: the transmission of music free from artifacts or manipulation, music that stimulates the senses! A simple but well-thought-out circuit, short signal paths and the best, most reliable components guarantee that your favorite music reaches you directly, thus producing long-term pleasure and satisfaction!
Pure performance
This power amp delivers 2 x 25 Watts into 8 Ohms and 2 x 40 Watts into 4 Ohms. Good enough even for the less sensitive loudspeakers. Due to the very stable and beefy power supply the model A1.2 has proven to be able to drive even magneto-static or electro-static speakers. Of course there is a limit in sound pressure levels when driving a 85 dB speaker but in many cases this will be just fine for the A1.2.
Pure music
The A1.2 power amplifier operates in Class-A mode, with only one transistor pair in the output stage. We believe that the common practice to employ several transistors in parallel required to produce a higher output is detrimental to the sound quality. Pure dual mono construction (2 independent amplifiers sharing one box and one power cable). 120 VA toroidal transformer for each channel, finest parts, pure silver wiring.
---
Spesifikasjoner
- connection: Massive RCA input socket, input impedance 50 KOhm, massive binding-posts for speaker connection, IEC mains socket
- amplification: 25 Watts into 8 Ohms, 40 Watts into 4 Ohms, Class A
- gain: approx. 27dB
- transformer: 2x120VA
- filtering: 30,000 µF filtering each mono-block
- dimensions: 445 x 45 x 300 mm (17.5 x 2.0 x 11.8 inches) WxHxD
- case: Black anodized, solid extruded aluminum profiles
- front: Black or silver, chrome at extra charge, backlit "V" in blue, red, green or white
- sound: neutral/balanced with lots of power and control